Single-cell multi-omics analysis takes multiple measures from the same individual cell, which provides a more comprehensive picture of cellular diversity and heterogeneity than traditional methods. This approach can also be applied to uncover the molecular mechanisms underlying disease-related processes and reveal new diagnostic markers and therapeutic targets.
Through a combination of innovative single-cell assays and AI-assisted bioinformatics, Proteona enables the integration of this single-cell level precision into cancer research. In this exclusive interview, we speak with Ray Wang, Associate Research Scientist, about Proteona's work empowering clinical researchers to provide informed therapy and the award-winning cell counters that help them impart these in-depth single-cell insights.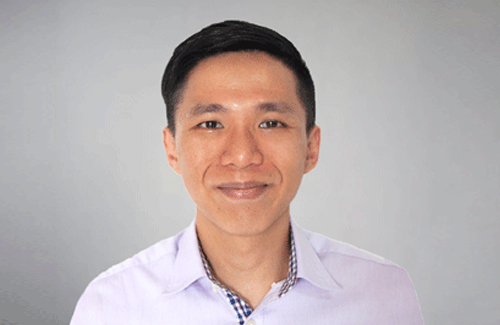 Ray Wang, Associate Research Scientist at Proteona
What are Proteona's overall goals and research areas of interest?
RW: At Proteona, we aim to bring single-cell multi-omic analysis into the clinic. We work closely with clinicians and pharma in different oncology indications to improve patient outcomes. Even as a young company, we have already seen multiple instances where our technologies have added tremendous value to research focused on identifying the optimal treatment of cancer patients. We are continuing to build on that work to be able to help more cancer patients survive longer.
What project are you focusing on at the moment?
RW: We recently completed a project with a team of scientists and clinicians in Heidelberg, Germany that resulted in the development of a new CAR T vector that does not integrate into the genome. The recent publication of this technology in Science Advances was a nice validation of our work1.
Why is cell counting an important technique?
RW: Cell counting is tremendously important for any droplet-based single-cell analysis. It is important to us to be able to control the number of cells we are loading into the droplet generator so that we maintain a high level of droplets that contain single cells, while also making sure not to underload and lose out on potentially important data.
How do you use the LUNA-FX7 Automated Cell Counter?
RW: The LUNA-FX7 is a great addition to our workflow and helps us more easily batch process samples. The eight-chamber slide design with SBS spacing makes for simple transfers of cells from plates to the counter and our tests have shown the LUNA-FX7 cell counts to be very comparable to manual counts.
How do you use the LUNA-FX7 Automated Cell Counter?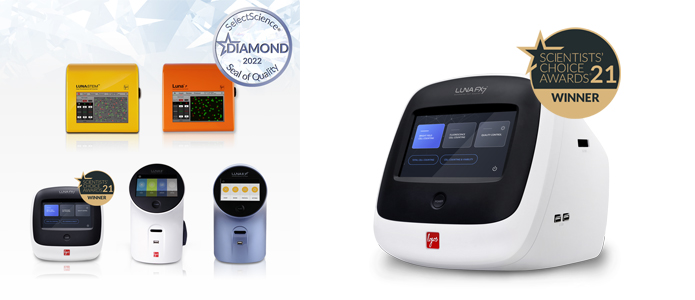 The award-winning LUNA™ Family of Automated Cell Counters and LUNA-FX7™ Automated Cell Counter from Logos Biosystems
Ray Wang's positive experience with the LUNA-FX7 Automated Cell Counter is the typical reaction of many scientists who encounter this cutting-edge lab equipment.
The LUNA-FX7 recently won the Best New Life Sciences Product of 2020 in the Scientists' Choice Awards. Neon Jung, CEO at Logos, said: "We would like to thank all our reviewers worldwide for taking the time to share their valuable opinions, and we are delighted that we have been recognized by the people who matter most, our customers. We will continue to do our best to provide them with the right tools and solutions for their research."
The LUNA-FX7 is the latest addition to the LUNA™ Family of Automated Cell Counters, one of only a handful of lab products worldwide to have earned an exclusive Platinum Seal of Quality, in recognition of having received more than 300 reviews with an outstanding average star rating of 4.8 out of five.
Key benefits of the LUNA-FX7
Dual fluorescent and brightfield detection – Unmatched accuracy (CV 1%)
– Fast and precise autofocus
– Wide range of cell counting slides: 1, 2, 3, and 8 channels.
– Bioprocess monitoring software
– Quality Control features
– CountWire™: 21 CFR Part 11 compliance