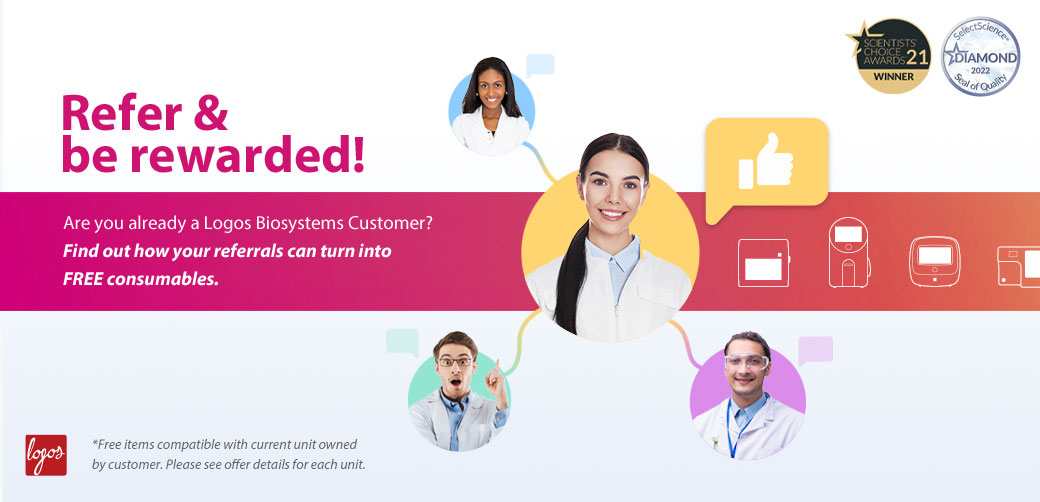 Refer & Be Rewarded!
It's as easy as it sounds. As a current customer (or end-user) you will be rewarded for an active referral that results in an equipment (product) sale.
The reward?
Free slides will be given to owners of any one of the LUNA™ Family Automated Cell Counters.
For owners of the CELENA® X, CELENA® S, or the X-CLARITY™ Tissue Clearing Systems, you will receive a 25% discount for consumables purchases.
There are a couple of ways to ensure you receive this reward, click here to learn more.
Contacts: info-usa@logosbio.com / sales@logosbio.com