Summary
The LUNA-II YF™ Automated Yeast Cell Counter is a cost-efficient and simple alternative to expensive flow cytometers as well as being faster and more accurate than manual cell counting.
Simple
– cell count and viability data in just 15 seconds with a few taps on the touchscreen
Reliable
– no user-to-user variability
Accurate
– a tried, tested, and trusted cell counting algorithm
Convenient
– automatically generated data reports with cell images, histograms, protocols, and data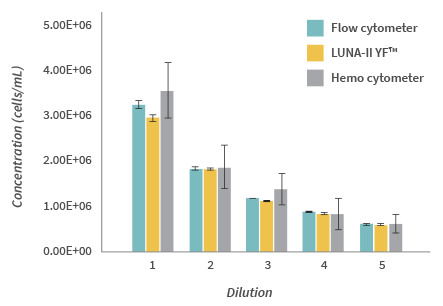 Figure 3. Comparison of the variability of results from a flow cytometer, the LUNA-II YF™, and a hemocytometer. The variability of results is greater for the hemocytometer than for the other two instruments.